Ravnsborg Viking summer market is placed right in the heart of nature, just outside the town of Korinth on southern Fyn. The market is usually held between the end of May, and the beginning of June.
The market is very popular among the locals, but there are also visitors from farther away. Danes are generally good at English, and some also speak German, so you will probably not have any communication problems here.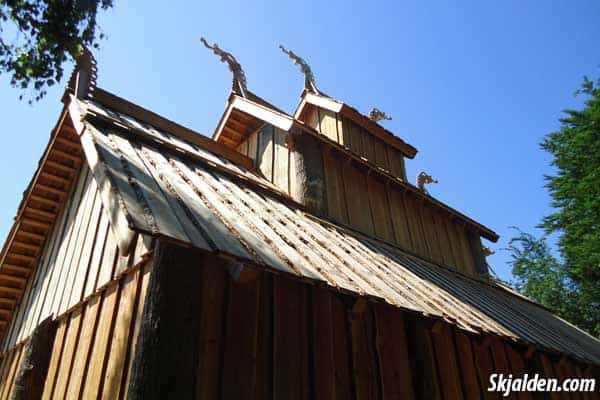 Address: Hågerupvej 33, 5600 Faaborg, Denmark.
Next event: 4-6 June, 2022
There are many great products to browse through, on this market, there are the traditional Viking clothes, shoes, jewelry, drinking horns, and mead. but also modern stuff, such as locally brewed beer and beauty products.
Don't be afraid to ask the merchants about their goods, many of them like to talk about their merchandise, and if you are lucky, you might even get to try some of the mead before you purchase a bottle or five.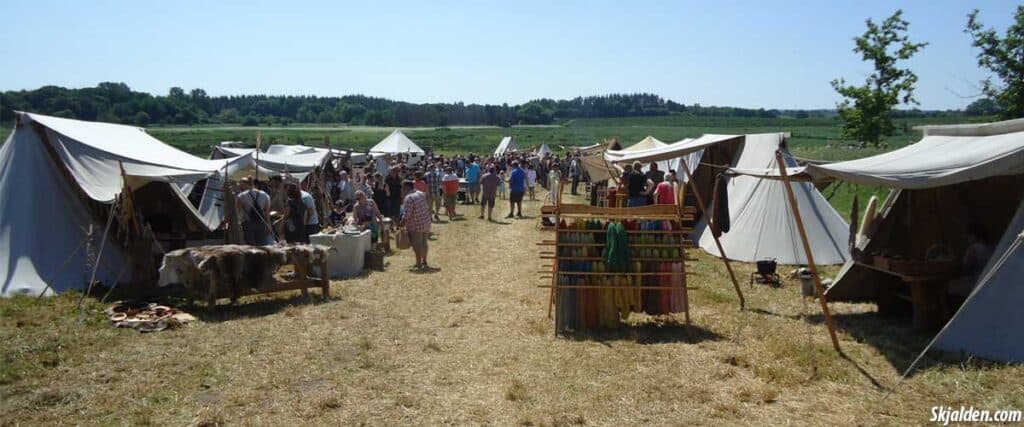 The biggest attraction at this event besides the market is definitely the Viking fortress called Ravnsborg, and the place of worship, Valheim Hof. During the event, you are allowed to enter these two buildings, and you can take pictures if you like.
The Ravnsborg Viking summer market is tiny compared to other Viking markets in Denmark, but it's the biggest one on Fyn. If you are looking for a bigger market, then I would recommend Moesgaard Moot or the Trelleborg Viking festival.
The easiest way to get there is by car, MC, or bike, there is also public transport available, but if you take the bus you will have to walk about two kilometers. I do not recommend the bus, the time schedule is awful, and you will need to change between buses if you travel from Odense. It can easily take up to two hours with public transport, for the love of Odin, find another way to get there.