If you have an interest in the Viking Age, then you should definitely visit Moesgaard Viking Moot in Denmark. This annual event takes place near the city of Aarhus, and it is filled with fun and entertaining activities for the whole family.
Do you want to watch a large horse show with Icelandic horses? no problem. What about making your own lucky coin at the blacksmith? they have it.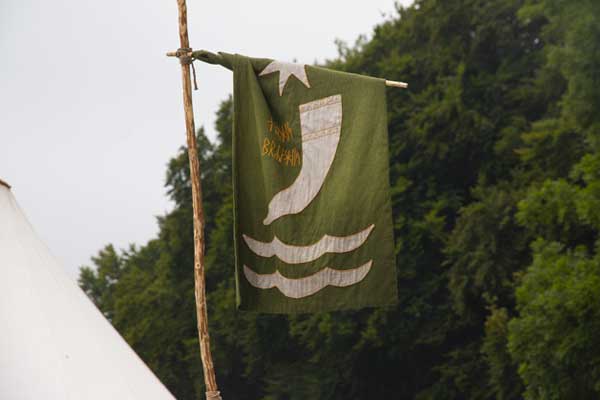 Address: Moesgård Allé 15 8270 Højbjerg, Denmark.
Contact: info@moesgaardmuseum.dk
Phone: (+45) 87 39 40 00
Website: https://www.moesgaardmuseum.dk/en/
Next event: Last weekend in July 2022.
The legendary Viking battle at Moesgaard
If you have always wanted to see an epic Viking battle, with real weapons and armor, using real Viking battle tactics, then you won't walk away disappointed from the Viking Moot. This is not just a small battle with a few guys banging on shields, here you will watch up to 600 Vikings clashing against each other.
All of these warriors are trained, and train during the year for events like this. They take it seriously, they came to win, and it shows. The warriors consist of both men and women of all ages and let me tell you, some of these shieldmaidens are bloodthirsty, don't mess with them.
After each of the big battles, there is a last man standing match, where the fighters will fight each other one on one, after all, there can only be one champion.
The horse show and the battle are fought twice daily, so remember to check the schedule on their website before you arrive.
Explore the Viking market
Moesgaard Viking Moot has a huge market with lots of stalls. I came across a Völva (A Viking Seeress) in one of the narrow side streets, so keep your eyes open for unique experiences. A lot of the stuff for sale is historically accurate, and they have been made by copying the original design from archaeological findings.
You will not find a cheap piece of jewelry made from a low-tier material, all the jewelry I came across was made with either sterling silver, silver, or bronze. This standard of quality seems to be across all trades.
The clothes were made with a high quality of linen, the boots from real leather, the kitchenware was made by hand, you will even be able to see them cut and carve the wood right in front of you.
There are many great craftsmen to buy from, so bring your silver coins, cash, or mobile pay, your credit card will probably also be accepted.
You can bring your own lunch if you want, and there are plenty of areas where you can sit at a table or just on the grass.
The lines to the food stalls are at times a bit long, but it is worth it, it is all home-cooked right down to the freshly baked bread. I would like to recommend anyone who loves pork o'clock to try their roasted pig.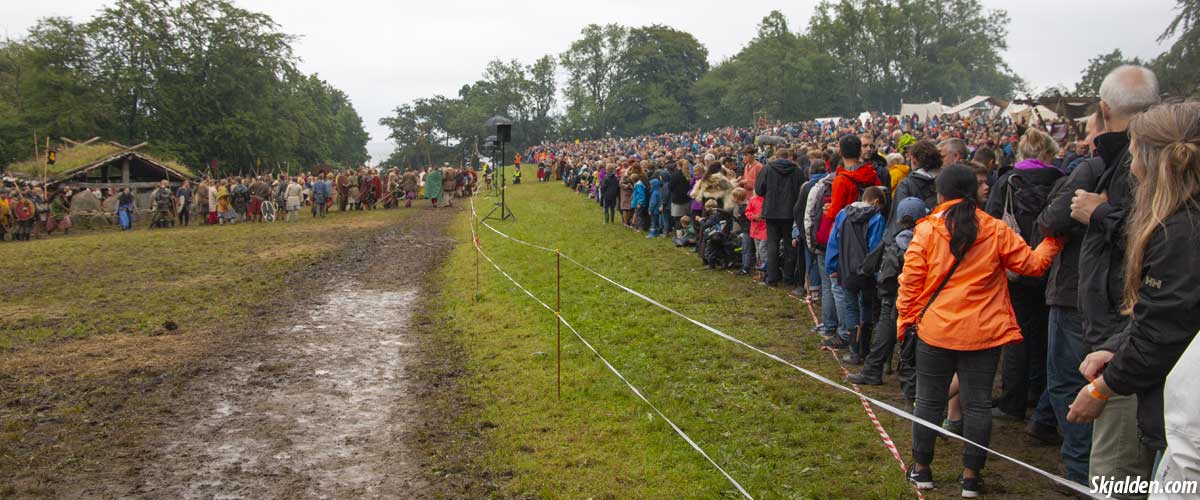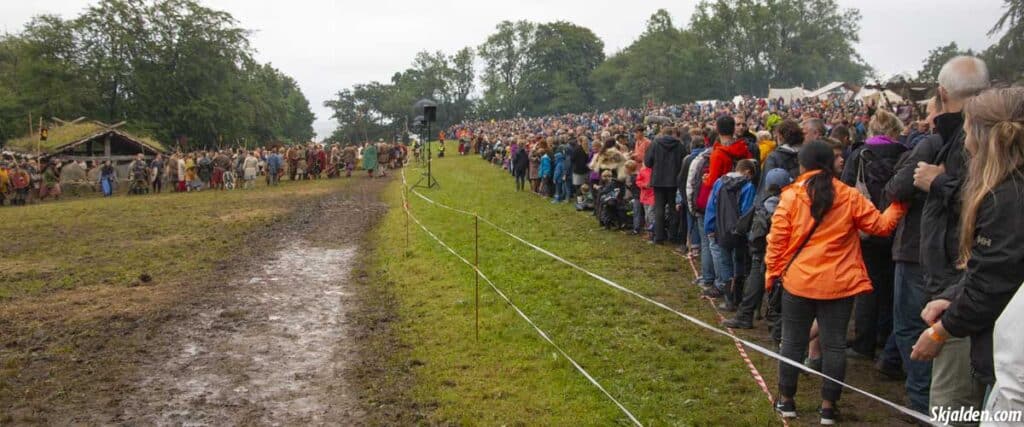 If you want to be in the front row, you should pick a spot about an hour before the battle starts, pro tip, bring your lunch, so you can eat while you wait. Do not stand in the front, if you want to stand, you can go in the back. Bring a blanket or something similar to sit on if you don't want a dirty or wet bum.