On the corner of Næsbyvej and Åløkke Allé in Odense, Denmark, you will be able to see the statue called Thor's battle with the giants (Danish: Thors Kamp med Jætterne), by the sculptor Carl Johan Bonnesen (1868-1933).
It was the businessman, Harald Plum, who had ordered the statue made, so it could be placed on his island Torø. According to a legend, the god Thor had once lived on this island, which is also why it was called Thor's island (Torø).
In 1957, the statue was sold by the Copenhagen Teachers' Association to Haustrups factories in Odense, where it still stands today. You are not allowed to enter the premises where it stands, but you can easily take photos from the outside.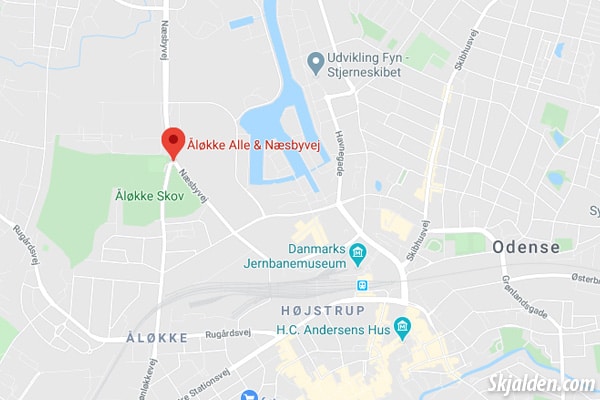 In 1926, the statue was the biggest sculpture in Denmark, only surpassed by the Gefion Fountain in Copenhagen.
The name of the island was changed in 2020 to Thorø.