The debate of gender-neutral traffic lights is a phenomenon that is spreading throughout western countries, and that is also the case in Denmark.
In the city of Aarhus (Aros) in Jutland, a member of the communist party known as Enhedslisten suggested that the traffic lights should be replaced with gender-neutral traffic lights.
However, in a response to this suggestion, a member of the party called Venstre, a conservative-liberal and agrarian party has proposed that instead of the gender-neutral traffic lights, the city of Aarhus should replace some of the traffic lights with a green and a red Viking.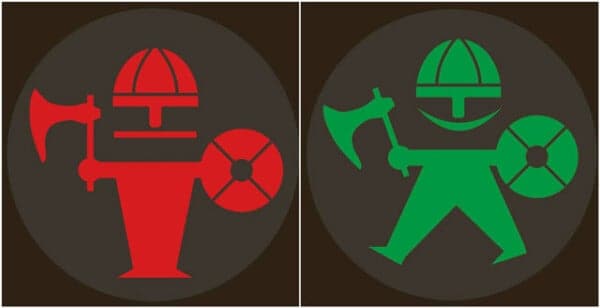 The idea of the gender-neutral traffic lights did get a lot of support from the locals, but the Viking traffic light idea had the biggest support.
The Viking traffic lights idea was taken from the idea phase to the development phase in close cooperation with the Museum Moesgaard. This Museum is very well known within the Viking community because they host the annual Viking festival right next to the Moesgaard beach.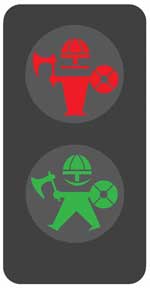 The city of Aarhus has a long history, which spans all the way back to the Viking Age, and exactly because of this, the people of Aarhus want to use these traffic lights to help brand their city as a Viking city.
Personally, I think it is a fun idea, and after all, these green and red Vikings can be seen as both male and female, so it is really a win-win for everyone.
The Viking traffic lights have become a reality
I love it when the history of an area is included in the city planning, and these traffic lights have now or are in the phase of being placed around the city of Aarhus.
They will be positioned at places that will highlight the history of the Vikings in Aarhus, and the visitors will, therefore, be able to learn a bit of history one foot at a time.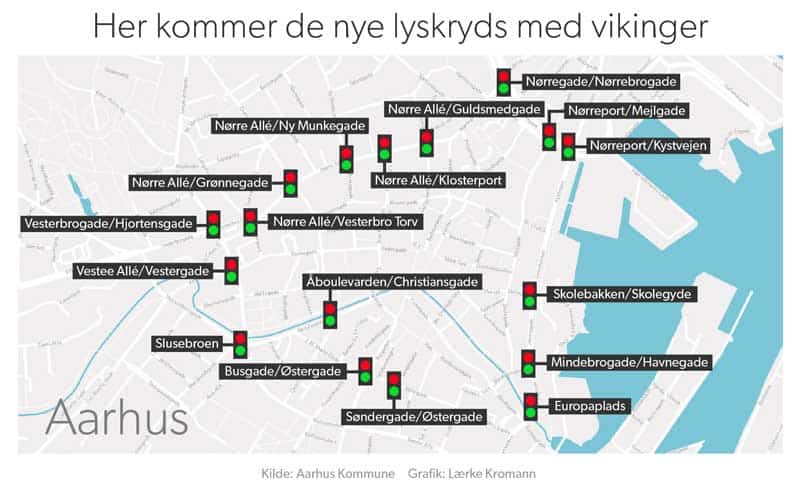 Since archeologists constantly find new items from the Viking Age, it will be exciting to see if more lights will be set up during the following years.
Fortunately, there are no horns in the helmets, which would also be strange, because as most people probably know, the Vikings did not have horns in their helmets.