In Denmark, there has been a rise of amateur archaeologists since the turn of the century, and this has resulted in a growth of rare findings.
The Revninge-figure has been dated to around 800 CE, which was at a time when it was primarily the Nordic gods who were worshipped in Denmark.
It was found at Revninge on the island of Fyn on the 22nd of April 2014 by Paul Uniacke, and it is somewhat of a sensation. It is extremely rare to find human like-figures from the Viking Age, especially when they are three-dimensional.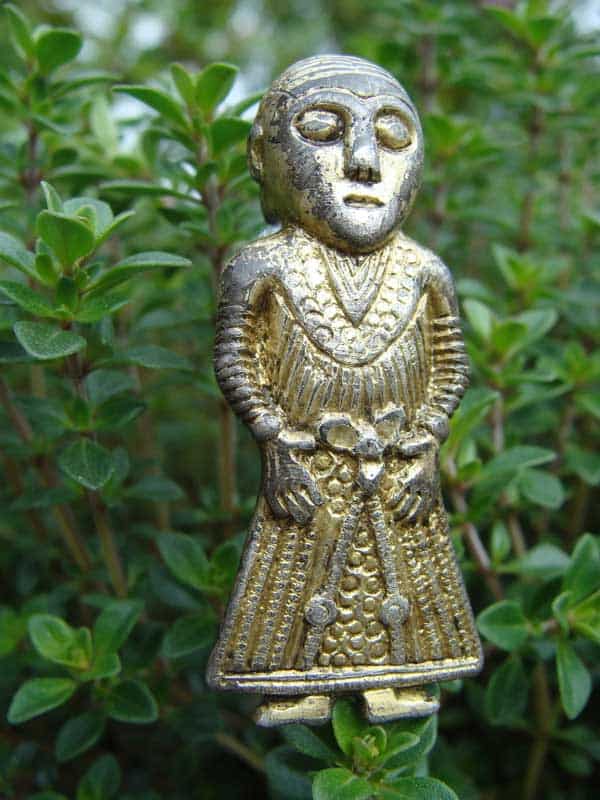 At first, the archaeologists thought it was the fertility goddess Freya, but after a closer examination of its facial features, the figure could be interpreted as both feminine and masculine, so it could also be Freyr.
The figure's outfit is highly detailed, which can add to the discussion on how the clothes looked during the Viking Age in Scandinavia.
Around the waist, there is something that could look like a knot, but it is probably more likely a tri-lobed brooch, which had started to become a fashion for women, what is remarkable about its position is that they were normally used at the chest.
The revninge-figure is only 4,6 cm tall and it is made from silver, the outer layer is gold plated, the details indicate that it would have required a skilled jeweler to craft it. The tiny holes in its back is probably an indication that it was used as a pendant in a necklace.
There should not be any doubt about the fact that this was an ultra-rare find, especially when they are so highly detailed. The revninge-figure can be seen on display at the Viking Museum in Ladby.