Introducing the Tree of Life Leather Journal – a timeless and exquisite piece that combines the beauty of vintage aesthetics with the mystique of Norse mythology. This leather-bound journal is perfect for those who appreciate the allure of the Vikings and the rich symbolism of the Tree of Life. A thoughtful gift idea for birthdays or Christmas, this unique journal is sure to be cherished by your loved ones. But It Here
The Tree of Life Leather Journal is crafted with 240 pages of antique-style paper that has the appearance of being plucked straight from the annals of history. This exceptional paper will captivate your senses, making every written word, sketch, or doodle feel like a treasured piece of art. Use any type of pen, from calligraphy and fountain pens to ballpoints and even watercolors, to express your creativity on these elegant pages.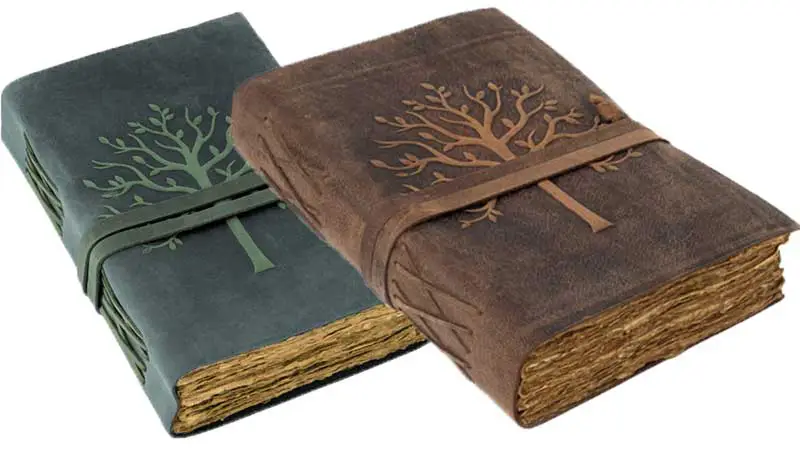 The cover of this remarkable journal showcases an intricately embossed Tree of Life design, giving it a distinguished and captivating look. Crafted from thick, dark brown water buffalo leather that is both soft and supple, this journal exudes quality and character. Tanned with a special oil, the leather can be folded to create your own distressed style, giving the journal a personalized touch. Expertly made by gifted artisans, the finest genuine leather has been used to ensure the utmost quality and longevity.
To keep your memories and musings safe, this journal features a durable, hand-stitched binding, ensuring no pages will come loose. The leather wraparound serves as a protective barrier, securing the pages and maintaining the journal's pristine condition.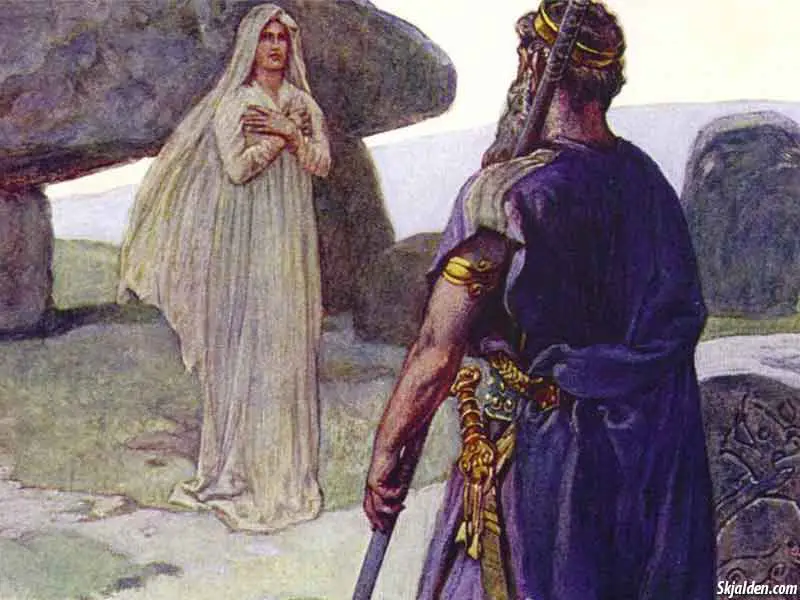 Embrace Norse Magic: Tree of Life Leather Journal as Your Enchanting Spell Book
Imagine using the Tree of Life Leather Journal as a spell book, filled with the magic and mystique of ancient Norse traditions. Seiðr, the Old Norse term for magic spells, could be elegantly inscribed within these vintage pages, creating a powerful tome of enchantments and incantations. Channel the wisdom and power of the legendary Völva as you pen down your very own collection of magical spells and rituals.
With its alluring vintage appearance and embossed Tree of Life design, this leather-bound journal is the perfect book for capturing the essence of Norse magic. The antique-style paper provides an authentic backdrop for your mystical writings, transporting you to a time when Völvas wielded their power and wisdom.
As you fill the pages with spells, incantations, and mystical knowledge, the Tree of Life Leather Journal will become more than just a book; it will transform into a cherished artifact of your magical journey. Let the captivating charm of this journal be the bridge between the ancient world of the Vikings and your modern-day exploration of the magical arts.